Independents: Ukrainian Cinema between 1991 and 2021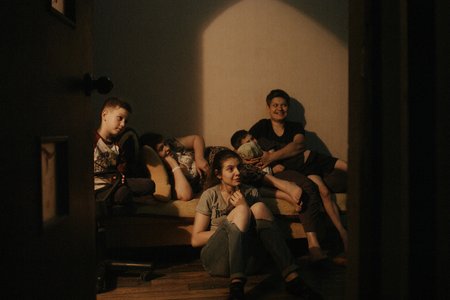 In view of Russia's harrowing war of aggression against Ukraine, the BIFF would like to highlight Ukraine's film culture this year and support Ukrainian film festivals. A "carte blanche" goes to the colleagues of the Odesa International Film Festival (OIFF) and the Kyiv International Short Film Festival (KISFF). The "Independents" programme curated by the OIFF presents seven of the most outstanding Ukrainian films made during the country's 30 years of independence (1991-2021). The retrospective was compiled from a list of the 100 best films in the history of Ukrainian cinema, based on a survey by the National Oleksandr Dovzhenko Film Centre (Ukrainian State Film Archive) and the Union of Film Critics of Ukraine (71 film experts).
The short film programme curated by KISFF will focus on five outstanding and multi-award-winning short films by Ukrainian women directors.
With the kind support of the Bürgerstiftung Braunschweig.
back