Who's Who
The Film Festival Association
Together with the film festival team, the association organises the largest public festival in northern Germany every year. Up to forty members of the association volunteer year-round to promote film culture in Braunschweig. This is unique in Germany. Catalogue texts with their own handwriting, personal guest services and individual introductions to film screenings give the festival its unique position in the European festival landscape. As members of the association, we have been committed to the festival for many years and have matured with it. In order to be able to continue to represent the Braunschweig audience in its entirety in the association, we look forward to motivated new blood.
Karina Gauerhof - Head of Programme Management
Born in 1991 in the idyllic region of Zabergäu (Baden-Württemberg), Karina Gauerhof moved to Braunschweig in 2011. During her studies in media studies as well as English Studies at the Braunschweig University of Art as well as the Technical University Braunschweig, she devoted herself to the programme organisation of the university cinema "Studio für Filmkunst e.V.". From 2014 to 2017 she held a leading position on the board of the open-air cinema "Sommerkino Braunschweig e.V.". After an internship at the Braunschweig International Film Festival in 2014, Karina was responsible for the guest management at the festival in 2015 and 2016. From February 2017 to April 2019 she worked as a programme assistant and assistant to the festival director. From May 2019 she took over the programme coordination in a leading position. Since August 2020 Karina Gauerhof is one of the Head of Festival and also Head of Programme.
Since March 2022 she is a jury member of the funding programme "mediatalents" by Nordmedia.
Email: gauerhof@filmfest-braunschweig.de
tel: +49 (0)531 702 202 - 11
Anke Hagenbüchner - Head of Festival Organization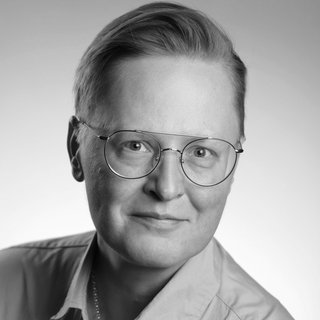 Grown up in Nordhausen/Thüringen and moved to Ilmenau to study computer science. But after a few internships, she realised that her heart belonged to the cinema. So she changed career paths and worked in various multiplex cinemas (Nordhausen, Garbsen) before landing at UNIVERSUM-Filmtheater as a theatre manager in Braunschweig in 2012. Next she moved to Brausnchweig International Film Festival in August 2021, where she now is the head of festival organisation.
Email: hagenbuechner@filmfest-braunschweig.de
tel: +49 (0)531 702 202 - 20
Daniela Heinicke - Team assistant
Born in 1983 in South Brandenburg, she moved to Braunschweig after graduating from high school to study sociology and media studies. Already during her studies, she worked at the UNIVERSUM film theatre. She continued to work at the UNIVERSUM after graduating with a master's degree, managed the ABSPANN cinema bistro at the film theatre and worked as a freelancer for various educational institutions. She joined the Filmfest Association in 2016 and has been active in HEIMSPIEL and SOUND ON SCREEN ever since. Since May 2021, she has been a team assistant in the orga team.
Email: heinicke@filmfest-braunschweig.de
tel: +49 (0)531 702 202 - 21
Kristine Affelt - Finance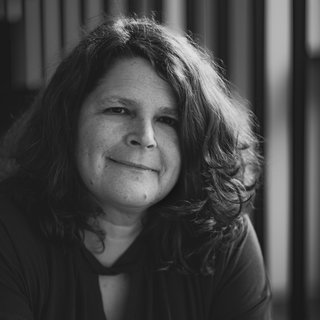 Born in Celle, she studied German and political science in Hanover, where she has lived since the early 1990s, except for a two-year intermezzo in Schwerin. During a visit to the Nordic Film Days Lübeck, she discovered her love for the festival business and worked there in various areas from 2006 to 2014. After a short interlude in advertising and a longer one in the water sports industry, she has now returned to festival operations: since March 2023, she has been putting her late love of numbers, tables and databases to work for BIFF.
Email: affelt(at)filmfest-braunschweig.de
tel.: +49 (0)531 702 202 - 30
Angelika Hoffmann - Assistance Finance and Accounting
Deniz K. Soğukpınar - Technical Staff
After graduating from the Ludwig-Erhard-Schule in Salzgitter in 2019, he supported the Städtische Musikschule Braunschweig in technical and creative matters during his FSJ Kultur. After that, he moved to Göttingen for a year. Since 2021, he has been working and living in Braunschweig. Having already worked as a projectionist at the 35th BIFF, he is supporting the festival team as Technical Coordinator since April 2022.
Email: sogukpinar@filmfest-braunschweig.de
tel. +49 (0)531 702 202 - 40
Leslie North - Voluntary Social Year Culture
In 2020, Leslie North successfully completed the school part of her advanced technical college entrance qualification at the Sally Perel Comprehensive School. After her graduation, Leslie North went abroad to do her Voluntary Year of Culture at Filmfest Braunschweig from summer 2022 to 2023.
Email: fsj@filmfest-braunschweig.de
tel: +49 (0)531 702 202 - 41
Board of Directors International Filmfest Braunschweig e.V.:
Thorsten Rinke (chairman)
Florence Houdin (chairwoman)
Clemens Williges (secretary)
Frank Beyer (treasurer)
Andreas Richter (committee member)
Daniela Baier (committee member)
Head of Programme Management: Karina Gauerhof
Head of Festival Organisation: Anke Hagenbüchner-Sobiech
Team Assistant: Daniela Heinicke
Assistant of Programme Management: Louise Lindlar
Finances: Moritz Petri, Angelika Hoffmann (Collaboration)
Sponsorship: Thorsten Rinke, Anke Hagenbüchner, Dr. Ralf Untermöhlen
Head of Press and Public Relations: Falk-Martin Drescher, Call The Dude GmbH
Assistant Press and Public Relations: Julia Rutkovska
Internship Programme: Maria Antonia Dettmer
Internship Festival Organisation: Julia Adolf
Guest Management: Rafaela Range
Project Coordination Online Platform: Deniz K. Soğukpınar
Support Sponsoring Association: Moritz Petri

Ticketing: Juliane Hantke, Anke Hagenbüchner
Voluntary Social Year Culture: Leslie Ann North
Film Mediation: Daniela Heinicke, Johannes Wilts (School Cinema Project "Kinema")
Translations: Kaledonia Kommunikation
CI: Justus Oehler, Pentagram
Technology: 24Frame Kinoprojektion GmbH & Co. KG, Merten Houfek & Thorkil Asmussen (Cinema), Harrington Media Art & Design GmbH, Howard Harrington (Online)
Subtitles: JT Subtitling, Jürgen Tobisch
IT-Support: Deniz K. Soğukpınar, Anke Hagenbüchner, Andreas Richter
Festival Journal: Julia Rutkovska, Nicole Richter, Call the Dude Gmbh, Clemens Williges, Anke Hagenbüchner
Texts: All texts in the film series were written by members of the association and participants in the viewing groups.

Editing: Clemens Williges, Julia Rutkovska